$425K House Buyer (Closed)
May 28, 2015
Sammamish, WA 98074
Randy was readily available on short notice and was very pleasant to work with. His fee was on the high end and we felt his inspection was not as comprehensive as other inspectors (no thermal imaging and conducted a limited pest inspection). There were several items he missed that myself or my agent identified.
House Buyer (Did Not Close)
Feb 27, 2015
Seattle, WA [Northeast Seattle]
Randy was fantastic. Extremely knowledgeable, very thorough, and he patiently answered all of our questions. He took the time to walk through the property with us, pointed out issues as he inspected, and gave us exactly the info we needed to make an offer. We received a written report the same day that was incredibly thorough and will basically be our checklist of items once we move into the house. I don't know when we'll next need a home inspector, but I will never use anyone else. You cannot go wrong by working with Randy.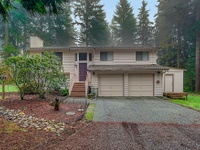 $450K House Buyer (Closed)
Feb 19, 2015
Snohomish, WA 98296
Randy did two home inspections for us. This was the second and final inspection he did (we bought the house!). Like the first inspection, Randy did a great job reviewing the house and providing excellent feedback on things that needed fixing as well as general information about the house (i.e. location of utility lines that he was able to find). I would highly recommend Randy to anyone looking for a home inspector!